Home » Veterinarian
Veterinarian
Erchonia Lasers has become the number one choice for veterinarians in the US.
Introducing the new treatment technology for kidney disease, liver problems, heart problems, chronic cystitis, eye problems, neurological disorders, and inflammatory states, veterinarians can enhance the healing of animals in a new, non-invasive fashion. With the low-level laser from Erchonia, you can treat eye problems, work with visceral pain, decrease stress, and increase metabolism and recovery. In surgery, we can from the human science state that recovery time decreases and that pain is significantly lower if the patient had laser treatment post and pre-surgery.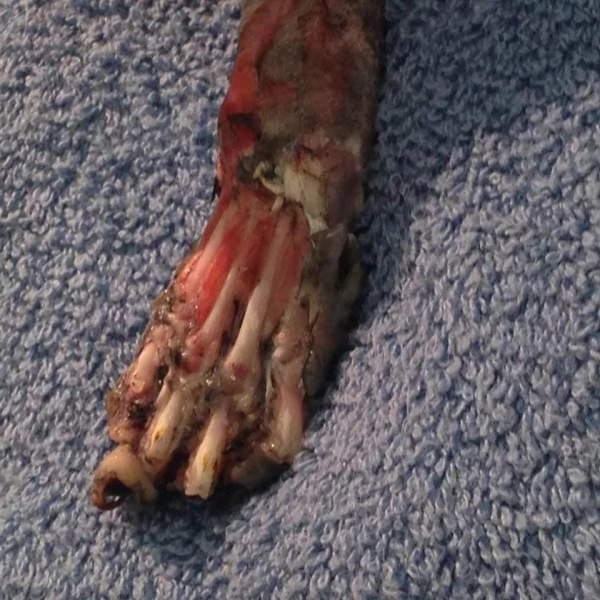 Why Erchonia Laser work anti-microbial
If we look at the body of the animal, it requires the production of chemicals to heal itself and eliminate microbes
The Erchonia EVL uses 2 different diodes, the red 635nm healing beam, and the violet 405nm anti-microbial beam. These work at the same time
The light from both diodes is absorbed by melanin, hemoglobin, oxyhemoglobin and water
The target of laser beams is Cytochrome C which is found in the mitochondria of the cells, the powerhouse.
These lights are absorbed by photoreceptors and a cascade of events follows which ultimately results in
the production of hydrogen peroxide and nitric oxide
635nm Up-regulation of Blood Flow
Real-time Doppler ultrasound assessed
Creates greater tissue blood flow
Increased blood provides nutrient delivery for tissue regeneration
Gives an increased immune response
Destruction of the pathogens by NO
Feel free to contact us for more science and studies.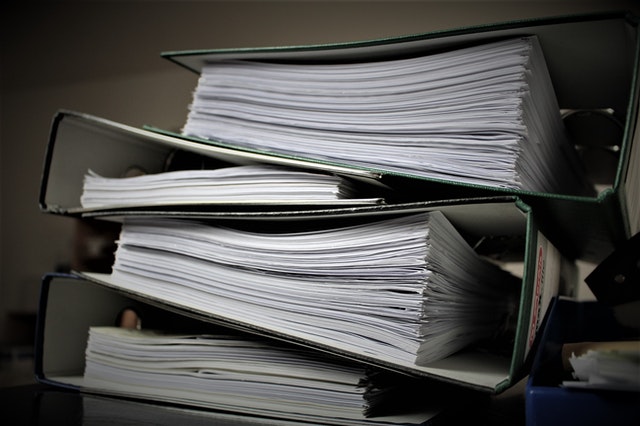 Case studies and reports
PALLIATIVE CANCER CARE USING FREQUENCY-SPECIFIC LOW-LEVEL LASER THERAPY: FOUR CASE REPORTS
Jeff Grognet, DVM, BSc(Agr) and Louise Janes, BSc(Agr), DVM Mid-Isle Veterinary Hospital, 5 – 161 Fern Road West, Qualicum Beach, British Columbia, Canada, V9K 2K1, 250-752-8969
RESOLUTION OF A LARGE-HEALING WOUND IN A DOG WITH FREQUENCY-SPECIFIC LOW-LEVEL LASER THERAPY: A CASE REPORT
Jeff Grognet, DVM, BSc(Agr) and Louise Janes, BSc(Agr), DVM, Mid-Isle Veterinary Hospital, 5 – 161 Fern Road West, Qualicum Beach, British Columbia, Canada, V9K 2K1, 250-752-8969, HYPERLINK 
Equine Wound Healing:  Influence of Low-Level Laser Therapy on an Equine Metacarpal Wound Healing Model
Henry W. Jann, *, Kenneth Bartels, Jerry W. Ritchey, Mark Payton, and John M. Bennett
The Effect of Low-Level Laser Therapy on the Healing of Equine Bilateral Distal Hindlimb Wounds
Large Animal Wound Management
Chase Whitfield, Hank Jann, DVM, MS, DACVS, Ken Bartels, DVM, MS
Oklahoma State University
In vitro study on HA-MRSA and CA-MRSA

One of our trusted veterinarians, Dr Janet Gordon Palm
Dr. Janet Gordon Palm is an experienced US Veterinarian with a special interest in small animal and avian medicine and surgery. More recently also performing Veterinary Orthopedic Manipulation and Low-Level Laser Therapy. Dr. Janet Gordon Palm has been practicing veterinary medicine and surgery at New Hope Animal Hospital for over 25 years. She is also dedicated to the anti-declawing movement of cats in the US. For more info, pictures, and knowledge about how she is working with the Erchonia lasers in her practise follow her webpage here…
https://animobilityvet.com/veterinary-services/low-level-laser-therapy-lllt/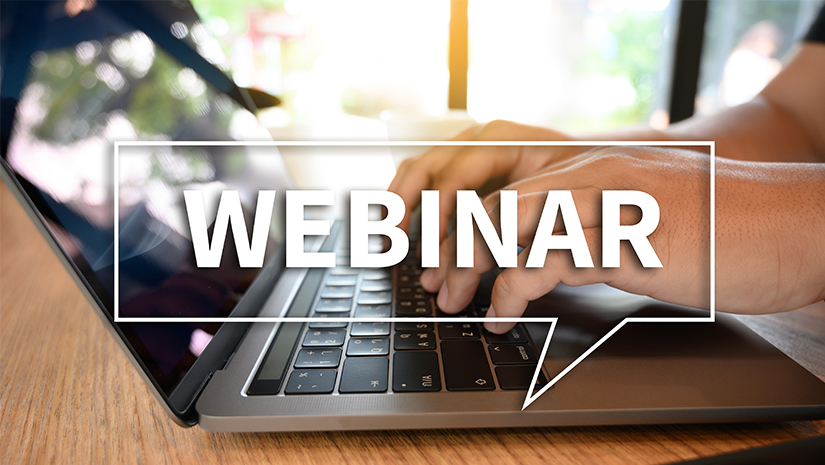 Vimeo Webinars In Veterinary Practise
For password, contact us at info@aosc.se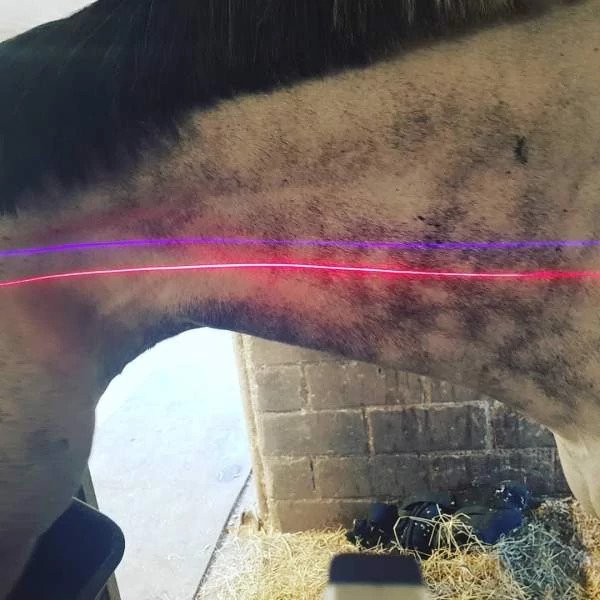 Stress in clinical practise
Animals often experience stress, sympathetic overload, that can take expression in aggression, fear, etc. i.e "freeze, fight, flight". By implement short treatment protocols to stimulate PSNS and tone the vagus nerve, the stress-relief is significant. This is a new way of working with stress-related aggressions in animal healthcare, where you can tone down the sympathetic side of the ANS and get a change in aggressive behavior. This is an alternative, complementary treatment to drugs. For deeper knowledge regarding treatment protocols, and how to effectively implement the Erchonia technology, contact us at info@aosc.se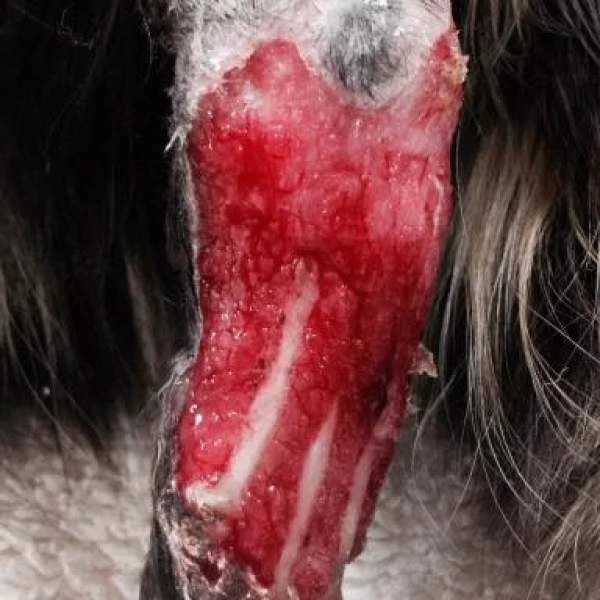 Bacterial infections and antibiotics
We have a global mission to decrease the usage of Antibiotics in different stages of treatments. One of the possible solutions is the usage of the non-invasive 405 nm visible light, "the violet laser". The Erchonia EVL (and the base station) is one of the most efficient, easy to use devices that a veterinary clinic or hospital could introduce in the fight to decrease Antibiotic usage. One of the measured effects that are statistically proven is the increase in ROS (Reactive Oxygene Species) when treatment with the 405 nm low-level laser. Other pathogens that are of interest is except bacterial infections, fungus, where Erchonia has an FDA (510k) for treatment of Onychomycosis.