Home » Erchonia Products
Erchonia Products
For the single user choose one of the handhelds, for clinical use we recommend the Basestation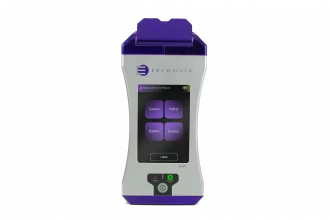 EVL Laser
EVL VIOLET LASER SYSTEM FOR VETERINARIANS
The EVL Violet Laser System is the newest Erchonia handheld laser in "smartphone" size with a user-friendly graphical user interface (GUI) and a sleek new cord free design. Operating at a wavelength of 405nm and 635nm, the EVL Laser provides the practitioner with an innovative tool for a whole new array of animal ailments. The EVL Violet Laser System comes with easy to use preset protocols for canine, equine, feline, exotics and user-programmable channels.
When you choose EVL pain relief lasers for your veterinary clinic, you're getting more than just a traditional low-level laser. The EVL laser system is designed with both red and violet lasers to offer varying wavelengths for a greater range of treatment options within one device. The red laser is appreciated for its superb healing qualities, while the violet laser provides anti-bacterial and anti-microbial properties. Together, the two lasers allow veterinarians to safely and effectively treat an exceptional range of conditions.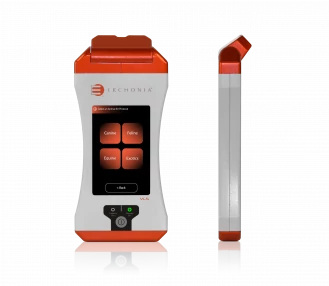 VLS Laser
VLS LASER
Introducing the newest line of lasers from Erchonia, the Vet Laser System.
The Vet Laser System is a revolutionary new handheld laser device for vets with a user-friendly graphical user interface (GUI) and a sleek new cord-free design. This innovative device features easy-to-use preset protocols for feline, canine, equine and exotic animals — as well as user-programmable channels — to help you quickly and effectively treat an array of animal conditions.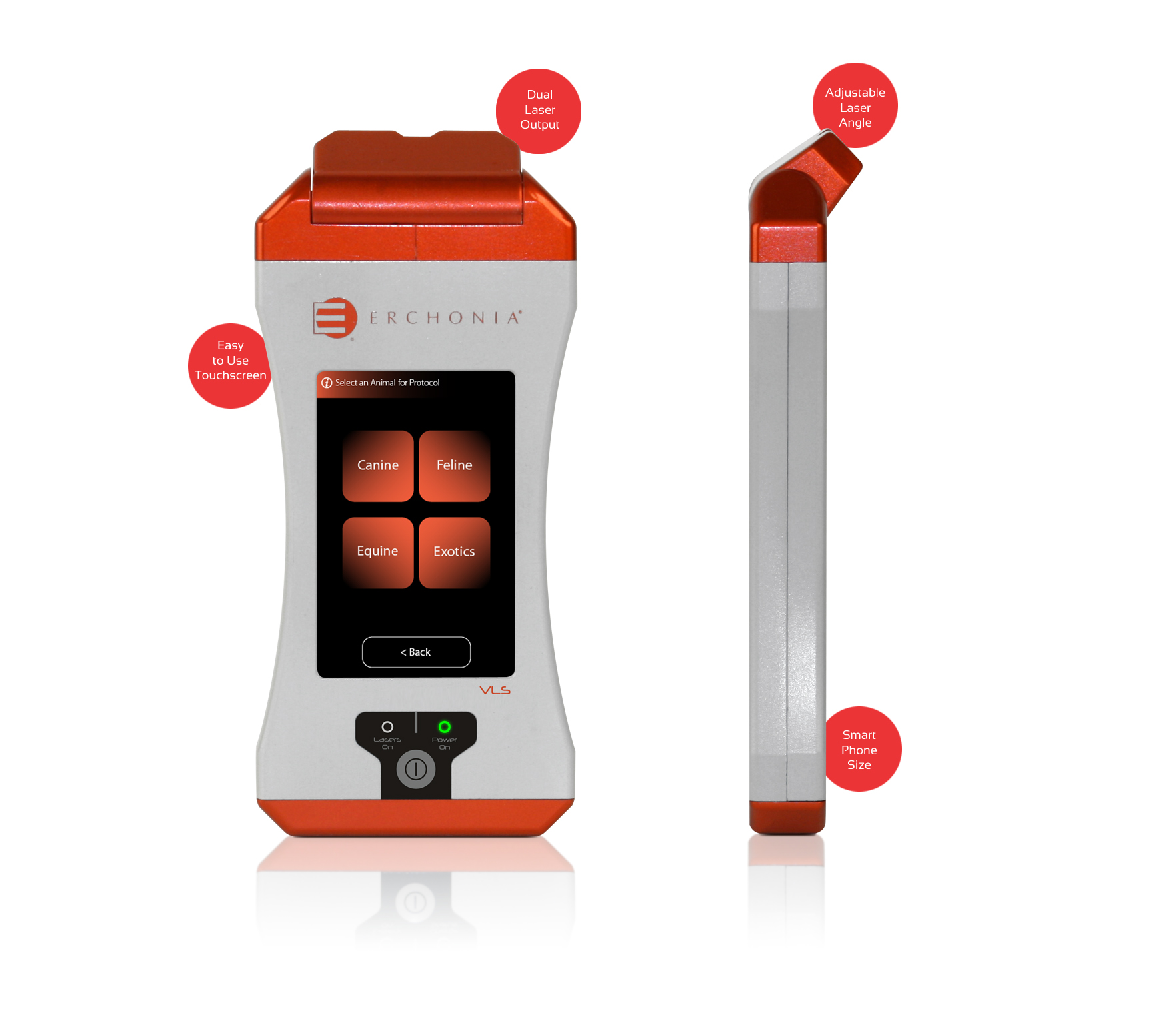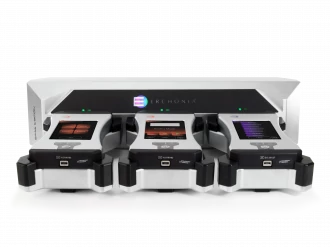 Basestation
COLD LASER BASE STATION
The Base Station laser is the flagship of handheld low-level laser technologies. With luxurious easy to use graphical user interface (GUI) technology, engineering and development from superior materials in the U.S.A., this laser will take the physician to a new treatment pinnacle for their patients.
The Base Station is a desktop unit with three (3) touchscreen handheld laser devices, a smart docking base and the ability to program all of the lasers using their touchscreen GUIs. The Erchonia Base Station has not only been designed with ergonomics and space saving in mind but also portability. Physicians are able to use innovative laser therapy in three locations at once with this device.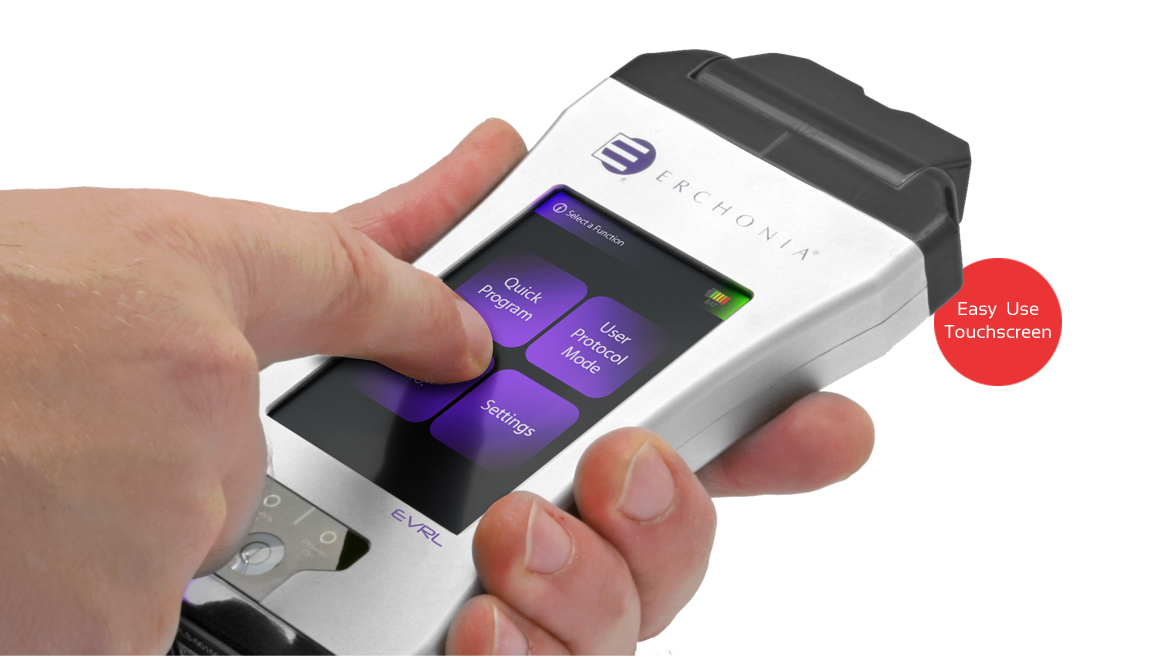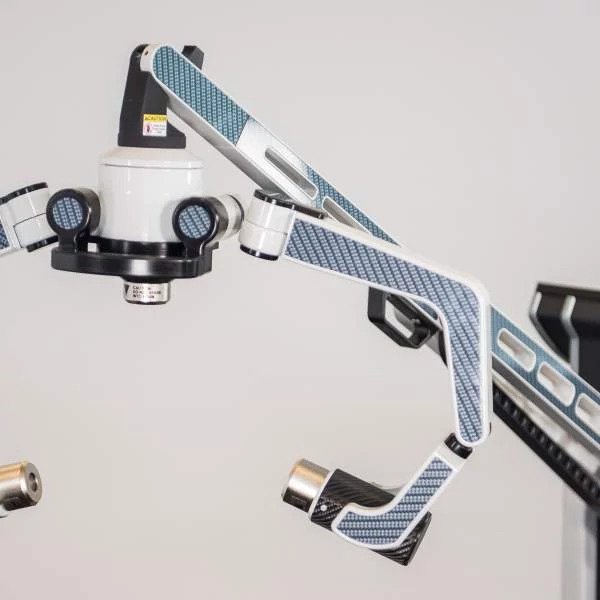 The New FX 635
The FX 635 uses low-level laser technology and patented laser diode arms, to target the area of involvement. It reduces inflammation while promoting bio-stimulation at a cellular level in the musculoskeletal point of the pain's origination. Unlike other lasers that are too strong and unreliable — and produce unwanted heat — the FX 635 is fully compliant with ISO 13485 Medical Device Quality and IEC 60825-1 Laser Safety. The only Low-level laser with FDA market clearance for treatment of chronic lower back pain (human).
Animals with chronic pain will experience improved comfort and quality of life without the risks associated with the side effects of opioids and nonsteroidal anti-inflammatory drugs — or NSAIDs — that can cause ulcers, bleeding, kidney disease and heart failure.